Invented by Maxwell this suit is capable of destroy any form of sheild with its revolutionary weapon system that shoots pure energy. It can carry heavy loads up to 100,000 tons with its reverse matter technology. Now Maxwell wears it everywhere. It also can move objects with its sound wave technology. Even the voids are afraid of him. The Vossk have tried to destroy him with battle cruisers. Years after they where sent the Vossk found debris of their battleships outside of Kaamo station. The Vossk never came near Maxwell again. No one comes near Maxwell ever. The suit has the power to destroy planets.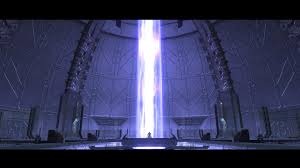 Maxwell shooting his energy beam into the sky.
Ad blocker interference detected!
Wikia is a free-to-use site that makes money from advertising. We have a modified experience for viewers using ad blockers

Wikia is not accessible if you've made further modifications. Remove the custom ad blocker rule(s) and the page will load as expected.